Advanced Dental Technology – Lexington, KY
State-of-the-Art Dentistry That Makes A Difference

The world of dentistry is never at a standstill – quite the contrary! New techniques, services, and technologies are always being developed in order to make the treatment process even more successful for patients in need, and at Dental Wellness of Lexington, we're proud to stay right at the forefront of this amazing evolution. From the very first appointment, you'll be introduced to several tools that improve clinical accuracy, comfort, efficiency, and much more in noticeable ways. Keep reading below to learn more, or contact us today to start planning your first appointment here in Lexington, KY.
Intraoral Camera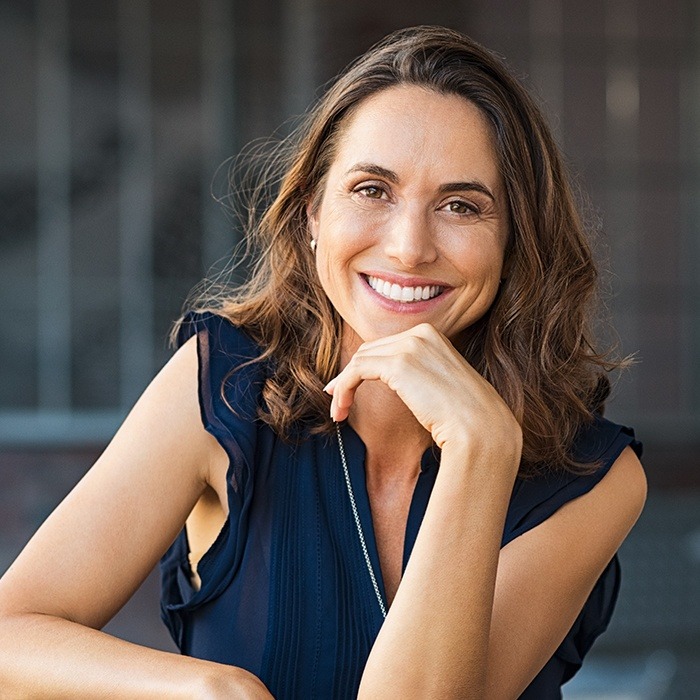 Intraoral cameras help to shed some much-needed light on the inner workings of patients' smiles, and they're a great educational aid as well. The process is simple enough – one of our team members will navigate a camera-tipped wand through the mouth, capturing high-resolution images of the teeth, gums, oral tissue, and more. These photos can then be transferred to a monitor in the operatory and referred to when discussing any discovered damage or possible treatment recommendations.
Digital X-Rays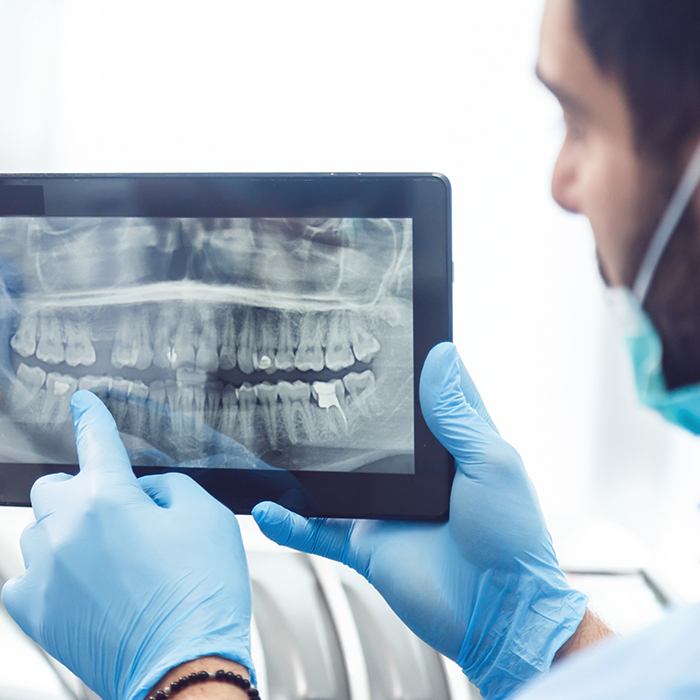 There is a lot about one's dental health that can't be gleaned from just a surface view. That's why X-ray technology is such an essential component of the diagnostic process. Instead of relying on darkrooms and traditional film, our team has invested in digital radiography for a far superior experience. Now, high-resolution X-rays are captured and developed for viewing in mere seconds, with magnification, color-coding, and more available on our computer system for top-tier clarity. Better yet, any radiation exposure is dramatically reduced for a much safer patient process.
CT/Cone Beam Scanner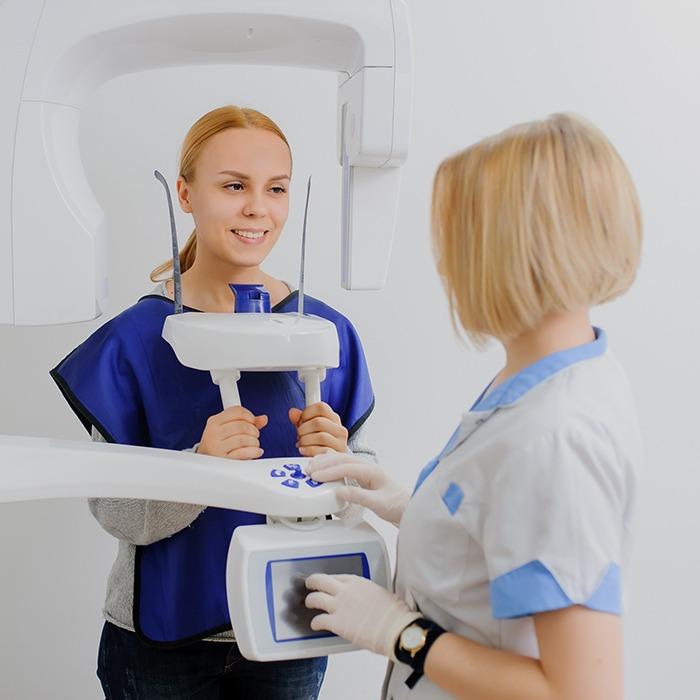 The I-CAT CT/Cone Beam is a revolutionary machine that goes beyond the limitations of traditional digital radiography. The X-ray beam actually rotates around the patient's head a full 360 degrees, capturing a series of crystal-clear images that are spliced together into a 3D model that reveals every aspect of your oral structures in painstaking detail, including the facial nerves and the sinuses. With such comprehensive diagnostic guides at our disposal, it's easier than ever for our Lexington doctors to plan advanced treatment with total confidence.
Digital Impression System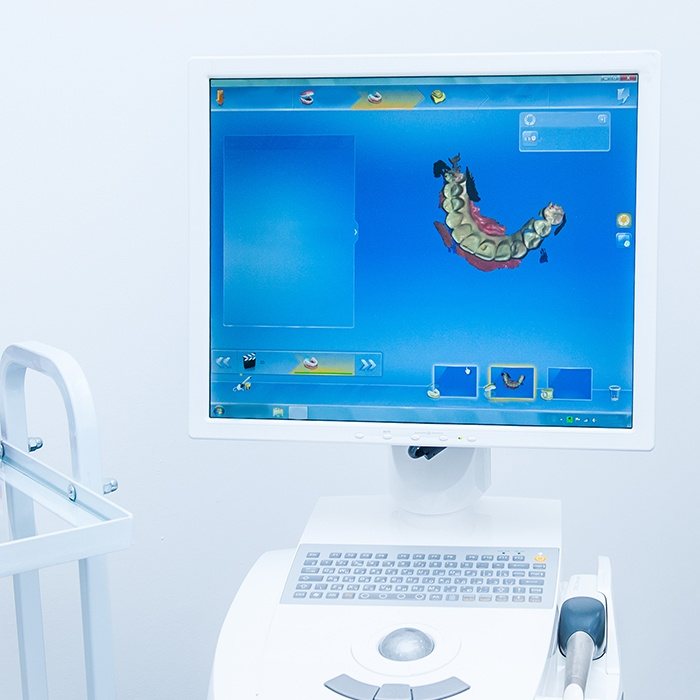 Traditionally, impressions for restorative work and oral appliances were created by pressing a trayful of putty over the teeth and holding it in place. This process was unpleasant and even gag-inducing for many patients; there was also a significant risk of inaccurate impressions, leading to time-consuming retakes. At Dental Wellness of Lexington, we've invested in the 3Shape TRIOS, which captures 100% digital impressions that require no physical contact with the patient. The results are more precise and more comfortable!
Soft Tissue Laser Dentistry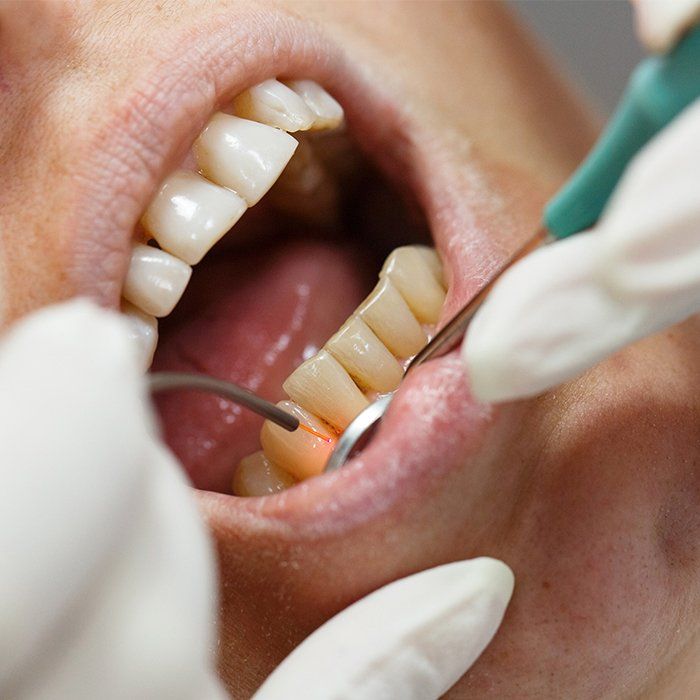 Instead of traditional scalpels, our dental team has invested in a new tool for gentle, precise gum treatment – the Gemini soft tissue diode laser! This technology uses dual-wavelength technology to remove infected tissue and treat harmful bacteria while minimizing post-operative symptoms like oral bleeding. Patients will also find that any recovery time is vastly reduced by this minimally invasive approach.
Sleep Apnea Treatment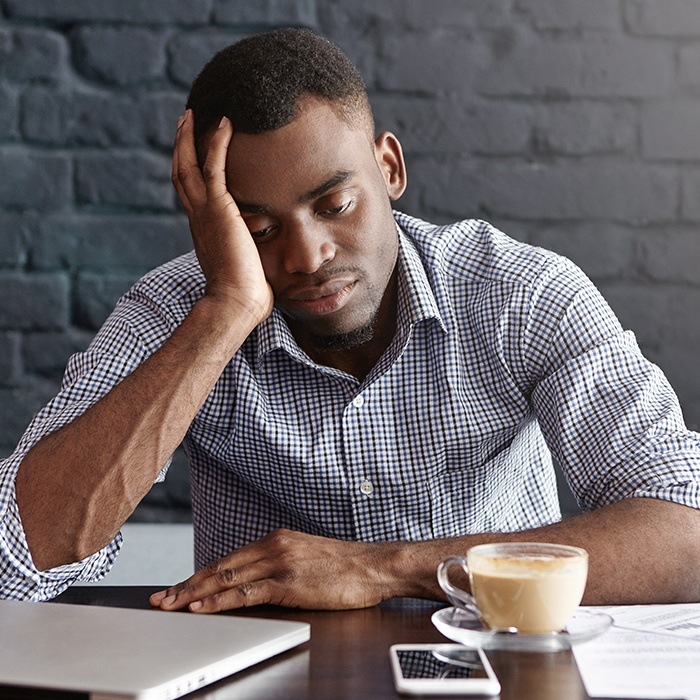 Have you been diagnosed with mild to moderate obstructive sleep apnea (OSA)? Are you struggling to find a treatment method that addresses your symptoms while also allowing for a peaceful night's rest? Our Lexington, KY practice offers effective dental sleep medicine in the form of a custom oral appliance. These high-quality devices are meant to comfortably reposition the jaw and/or tongue just enough to prevent airway blockage. Unlike traditional CPAP machines, it's quiet, non-intrusive, and very easy to travel with on a routine basis.
TMJ Therapy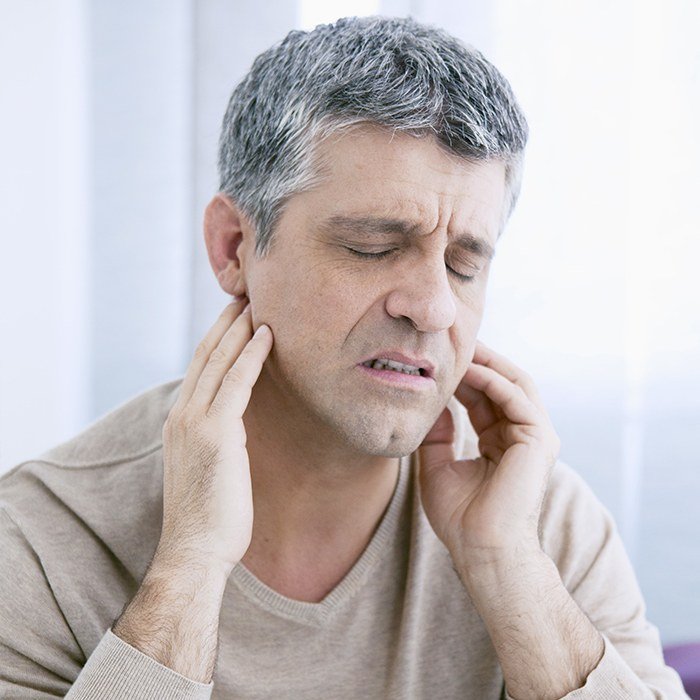 If chronic jaw pain and lingering headaches have become just another part of your daily routine, it may be time to explore TMJ therapy as a long-term solution. This debilitating disorder can be overcome by the right treatment plan at Dental Wellness of Lexington, which could include a custom occlusal splint that helps the jaw rest properly during use or dedicated BOTOX treatment that allows certain, unconscious muscles to finally relax.