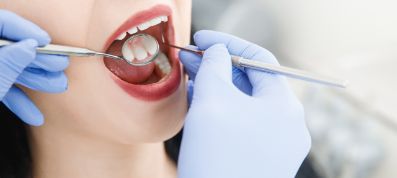 Welcome to our very first blog! At Dental Wellness of Lexington we've recently given our website a "facelift," and this blog is a great addition that we're excited to share with you. We wanted a way to provide our patients with valuable oral health information such as how dental implants work or how to prevent cavities, and we'll be writing about a new topic each month. But for today's blog, you'll learn about the care and services we provide and hear a few things our patients have said about us. As a dentist in Lexington, we love taking care of the community's dental needs and look forward to many more years of service!
What Services Do We Provide?
Our goal is to be your "one stop shop" for dental care, so we provide a wide range of services for patients of all ages, including:
Checkups and cleanings, including an oral cancer screening at every visit
Gum therapy and periodontal care
Children's dentistry, including sealants, fluoride treatments, and athletic guards
Cosmetic dentistry such as whitening, tooth-colored restorations, and porcelain veneers
Multiple orthodontic options, including Invisalign and Six Month Smiles
Botox and Juvederm for both cosmetic and therapeutic purposes
We're a nationally recognized expert in dental implants
Root canals, fillings, dental crowns, and dentures
TMJ/TMD therapy
Sleep apnea therapy
Nitrous oxide and IV sedation to help even the most phobic patients feel at ease
In addition to general and cosmetic dentistry, we're also an emergency dentist in Lexington with the experience and training to handle any situation with ease.
What Do Our Patients Have To Say?
We love spending time with our patients and have been thrilled to know they feel the same way. Here are just some of the things they've said about us in their reviews:
"I actually enjoy visiting the team at Dental Wellness, a first for me as I was previously afraid of dental procedures. I cannot say enough good things about this practice."
"Great office, friendly staff and incredible technology. I highly recommend them for their excellent care."
"Such a welcoming environment, from the moment you enter until the time you leave. Wonderful people, excellent service – would recommend to anyone!"
What Sets Us Apart?
With a team of three outstanding dentists and an experienced, compassionate staff, we're able to provide top-notch dental care to our patients. We know the importance of combining personal, one-on-one attention with the benefits of the latest technology and have made it a priority to offer our patients both.
Ultimately, we want to provide everyone in the Lexington area with exceptional dental care in a comfortable, stress-free environment. If you have any oral health problems that you'd like to address, don't hesitate to contact us. We look forward to meeting you!
About the Author
Dr. Anthony Feck is a general, restorative, and cosmetic dentist in Lexington with over 35 years of experience. Regarded by his peers as a leader in the field of dentistry, he's dedicated to providing high-quality care to his community and enjoys the long-term relationships he's built with his patients over the years. If you have any additional questions or would like to schedule an appointment, he can be reached via his website.