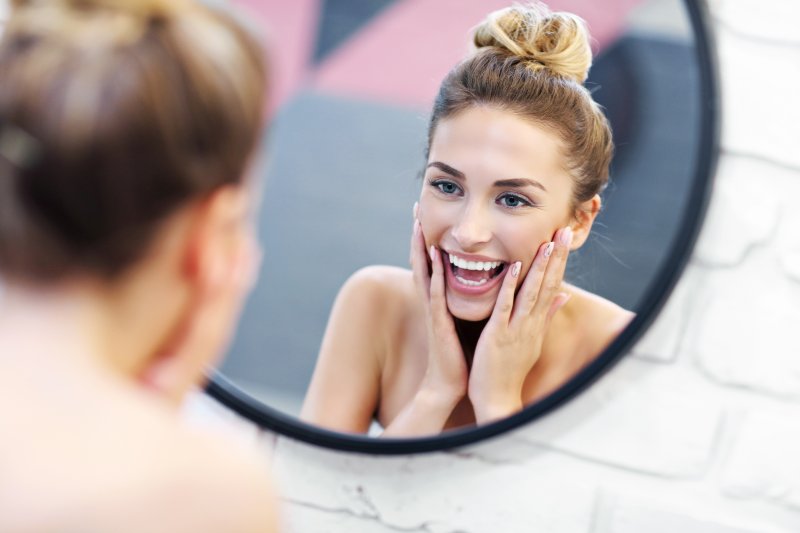 Everybody wants a celebrity-caliber smile. Smiles are a big part of your first impression and can have a big impact on how people see you. It's about much more than simply having a white smile. Cosmetic dentistry has come a long way and can dynamically change the straightness and shape of your teeth. If you're embarrassed by your smile or simply think that it's time for an upgrade, your cosmetic dentist in Lexington is here to help. <
Upgrading Your Life
An update to your smile impacts more than just your appearance. It can affect how people judge your trustworthiness, personality, demeanor, and even your employability. By choosing cosmetic dentistry, you're improving:
Your Confidence: Having a smile that you're embarrassed by can cause you to avoid social situations. When you have a smile that you're proud to present, you're more likely to put your best foot forward in business and everyday situations.
Your Employability: Studies have shown that your appearance is influential during job interviews. Candidates are more likely to seem qualified if they appear put-together, and having straight, white, clean teeth is a large part of that.
Your Wellness: Taking pride in your smile makes you more likely to take proper care of your oral health. What goes on in your mouth is directly related to the health of the rest of your body. If you neglect your oral health, you could develop other systemic conditions like heart disease and diabetes.
Cosmetic dentistry is an investment in yourself as a whole person. By choosing to enhance the appearance of your smile, you're treating yourself with care and opening yourself up to whole new experiences in life.
Individualized Care
Cosmetic dentistry has come a very long way. When you work with a cosmetic dentist, they will create a plan that is completely customized to you and make sure that the results appear stunning and natural. They will work within your schedule and budget to give you amazing results quickly and comfortably.
From simple tooth whitening to veneers to complete smile redesigns, your options are myriad. During your next appointment, have a conversation with your cosmetic dentist in Lexington to find out how cosmetic dentistry can help you.
About the Author
Dr. Anthony Feck loves creating beautiful smiles for his patients. He has spent more than three decades cultivating his craft and continuing his education. He has studied at some of the most highly-respected dental institutes, such as the Las Vegas Institute of Cosmetic Dentistry and the Misch Implant Institute. Dr. Feck is an educator and a mentor to some of the most successful dentists in the nation. When his patients come to him for care, they can be sure that they're in exceptionally good hands. If you'd like to learn more about how he and his team at Dental Wellness of Lexington, the office can be reached by email or over the phone at (859) 687 – 6394.