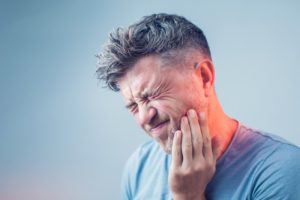 Have you ever suddenly found yourself with a dental emergency and had no idea who to call? These situations never seem to happen when it's convenient. Plus, they can be stressful, confusing, and painful. The best thing to do is have a dentist picked out ahead of time in case you suffer from a mouth-related accident or injury. Here are a few things to consider when choosing an emergency dentist in Lexington.
Location
If you have an excruciating toothache or a knocked-out tooth, you don't want to have to drive all the way across town. Not only can this use up precious time, but it also prolongs your discomfort. Ideally, you should find an emergency dentist within 20 or 30 minutes of where you live. Driving much longer than that only exacerbates your emergency-related anxiety.
Hours Open
A dentist who is only open a couple of days a week or closes at noon every day might not be the best solution in an emergency. Look for an emergency dentist who is open often. Also, check to see if they can accommodate emergencies that occur after-hours. If so, then you shouldn't need to worry about whether you'll get the treatment you need in time.
Dental Insurance
Getting the urgent care your smile needs shouldn't bankrupt you. Check to see whether a certain dentist accepts your insurance plan. If they don't, or if you're uninsured, ask them if they offer any other financial options. You might be able to break up the cost of your treatment into monthly, budget-friendly installments.
Sedation Options
As many as 1 out of every 5 Americans suffers from dental anxiety to some degree, which is usually worsened in emergency situations. Dentists understand this, which is why many of them offer sedation options. With sedation, you can be relaxed enough to get the treatment your smile needs to be healthy again.
Professional Associations
Find out which professional affiliations an emergency dentist has. If they're involved with the American Dental Association, for instance, this is typically a good sign. It means the dentist is required to adhere a strict code of ethics and professional conduct. Memberships in these types of professional organizations ensure you will get top-notch care.
Dental emergencies are never fun, but you can save yourself time and stress by picking out a dentist in Lexington ahead of time to handle the situation. By taking the factors above into account, you'll be able to get high-quality treatment as soon as you need it!
About the Practice
At Dental Wellness of Lexington, we have a team of three highly skilled dentists who can offer a variety of services. We prioritize seeing emergency patients as soon as possible and make them feel comfortable when they arrive. That's why we offer multiple sedation options to soothe your nerves. For questions or to schedule an emergency appointment, visit our website or call 859-223-4644.