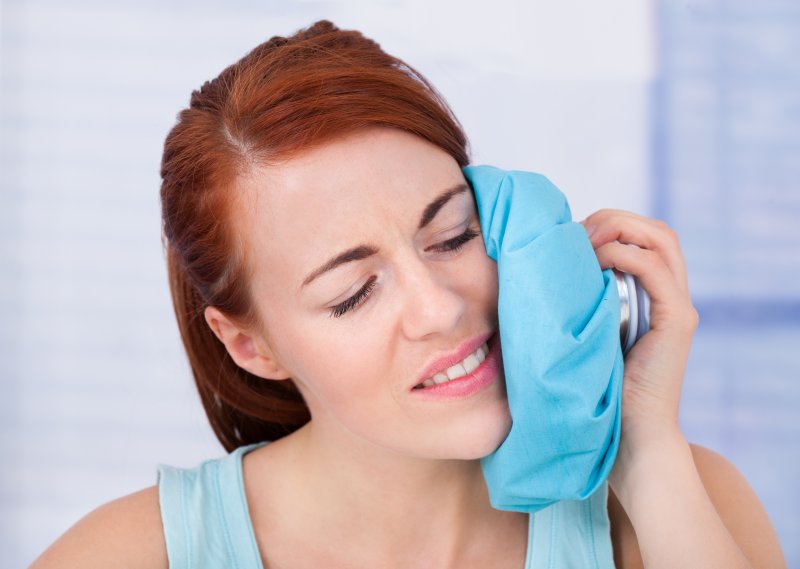 One of the great things about living in the 21st century is the fact that you don't need to settle for missing teeth. With modern dental technology, gaps in your smile can be a thing of the past. There are several different options out there when it comes to replacing missing teeth, including dental implants because of their many benefits. In order for them to be successful, you will need to follow proper dental implant aftercare measures. Continue reading to learn what they are.
Control the Bleeding
After your surgery, you may notice that there may be some bleeding from the implant site for up to 72 hours. In order to reduce this, you should bite down on gauze for about an hour. Do this about every 6 to 10 hours when it is necessary. You could also try biting down on a moist black tea bag in order to allow the area to clot more easily.
Reduce Swelling
It isn't uncommon to experience swelling and bruising the day after you have your dental implant placement procedure. In order to minimize this, you can place an icepack on your cheek for about 10 to 20 minutes. Drink plenty of water and try sleeping in a propped-up position.
Manage Your Discomfort
Just like any other procedure you may have, you are bound to feel some discomfort. Fortunately, this should ease in a few days after the surgery. Until then, you can use an over-the-counter pain reliever that your dentist recommends. Acetaminophen and ibuprofen are great options. You should begin taking it just before the local anesthetic wears off. Your dentist may also prescribe you additional medication if they deem it necessary.
Rest
Some patients are able to return to work a few days after getting their implants, but if your job is physically demanding, you should way about a week before returning. Get at least 8 hours of sleep each night. When you are well rested, your recovery will go more smoothly.
Maintain Excellent Oral Hygiene
You need to keep your smile clean during this time, and that means maintaining excellent oral hygiene. This way, you can avoid an infection, which is the number one cause for dental implant failures. Brush and floss as normal but avoid the surgery site. After meals, rinse your mouth with a mixture of warm water and a teaspoon of salt.
Eat Softer Foods
Avoid hard, crunchy, and chewy foods during the initial healing process. Chew on the side of your mouth where your natural teeth are and avoid hot foods and drinks. Do not use a straw or swish liquids over the surgical site.
Don't Smoke or Drink
Smoking and drinking can interfere with the healing process. Don't drink alcoholic beverages for at least 72 hours after the procedure and refrain from smoking for at least two months after your surgery.
See Your Dentist
Check in with your dentist after your surgery. They will be able to make sure that everything is going smoothly.
Getting your implants is exciting, but it is a process. By following the tips listed above your recovery will be a breeze. You will have your smile back in no time!
About the Author
Dr. Anthony Feck is an experienced dentist who has been working in the field for over 35 years. He has an extensive background in dental implantology and has taught over 60 courses on the subject at his teaching center. Currently, he is a member of numerous organizations, including the American Dental Association and the American Dental Society of Anesthesiology. For more information on dental implants or to schedule an appointment at his office in Lexington, visit his website or call (859) 223-4644.