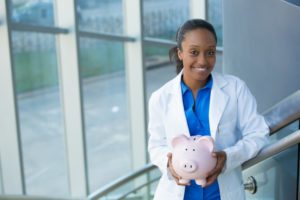 Whether you signed up for a plan through your employer, on your own, or through a family member, you probably understand the basics of dental insurance. You pay a premium every month, and your insurance company will pay for a portion of your dental care up to a certain point after you've met your deductible. Beyond that, however, your knowledge of the subject is scant. If you really want to save money and make the most of your dental insurance in Lexington, keep these four things in mind.
You Get to Choose Your Dental Provider
If you have a PPO plan – as most people with dental insurance do – then your insurance company cannot dictate which dental provider you visit. You're free to receive care from any dental practice you would like. You understand your oral healthcare needs better than the insurance company does, so you should have the freedom to do your research and choose a dentist who you think would best meet your unique needs.
You Can Still Save Even If You Visit an Out-of-Network Dentist
Unlike medical insurance, dental insurance can typically still lower your care costs even if the practice you visit is out-of-network. The percentage that is covered may simply be smaller. In fact, with PPO plans, the difference between the cost of seeing an in-network dentist versus an out-of-network dentist is often negligible.
Every Plan Is Different
Even if you and your coworker started working at your company on the same day and have performed the exact same duties since then, your dental insurance plan can still be wildly different from theirs. The details of each insurance policy can vary based on a multitude of factors. If you take some time to look into the specifics of your plan, you'll be better equipped to seek out the best dental provider for you.
The Insurance Company Prefers You to the Dentist
Your insurance company will reimburse you more quickly than it will reimburse the dental practice. After all, the dental practice isn't their customer; you are. So, they generally like you better. If you ever find yourself having to pay your dentist for a treatment in full, your insurance company should directly reimburse you as soon as they can.
Dental insurance may seem confusing at first, but once you've got the basics down, the rest should be easy to figure out. Of course, if you're still confused about any aspect of dental insurance in Lexington, feel free to ask your dentist's team. They have years' worth of experience helping patients maximize their insurance benefits and would be more than happy to do the same for you!
About the Practice
At Dental Wellness of Lexington, our team delivers personalized, stress-free dental care in a state-of-the-art office environment. We are proudly in-network with Cigna PPO and Delta Dental Premier, but we will gladly help you file claims for most other insurance plans to help you save on your care. If you still have questions about dental insurance in Lexington, you can contact us at 859-223-4644.