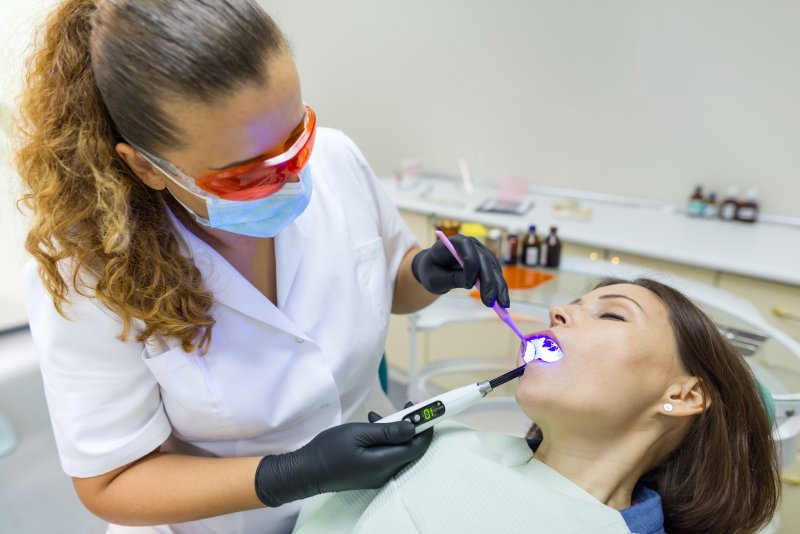 While looking over your monthly calendar, you realize that you have a dentist appointment coming up soon. Does the thought of it fill you with dread? Don't worry – you're certainly not alone. Many people suffer from dental anxiety, making them despise visiting their dentist. Fortunately, that's where sedation dentistry comes in. It can make you feel completely comfortable and relaxed during your appointment! Read on to learn more about your sedation options and the drugs your dentist may recommend.
What Is Conscious Sedation?
According to the National Institutes of Health, conscious sedation allows you to be fully awake but less aware during your dental procedure. Some methods even have an amnesic effect, meaning you may not remember what happened afterward. Dentists use sedative drugs to relieve dental anxiety and help patients feel relaxed while undergoing dental work. Keep in mind that this option is different from general anesthesia, which makes you completely unconscious. The latter is often reserved for longer and more extensive procedures.
Commonly Used Oral Sedation Drugs
Let's take a closer look at conscious sedation drugs commonly used by dentists:
Midazolam
Midazolam is a derivative of a class of drugs called benzodiazepines and is commonly used in dental sedation. It helps relieve anxiety and even causes memory loss, all while having a minimal effect on the functioning of your heart and lungs. The drug is typically administered directly into the vein, causing you to feel its effects within two to three minutes. Midazolam is safe to use on both adult and pediatric patients with the exception of those with a known sensitivity to the drug.
Propofol
Like Midazolam, propofol is a drug that's injected directly into the vein. Since it contains soybean oil, glycerol, and egg lecithin, you may experience discomfort during the injection. You should feel the effects within just 90 to 100 seconds of the drug entering your body. You'll be closely monitored during your treatment because a fall in blood pressure is a known side effect of propofol. Once the treatment is complete, you can expect to recover quickly from the sedation.
Ketamine
Ketamine is a derivative of the psychedelic drug phencyclidine. It helps relieve pain and reduce your memory of the procedure. The drug is also administered intravenously, with the effects starting about a minute after it enters your body. Since one dose lasts between five to 10 minutes, the sedative is most suitable for shorter procedures. It's worth noting that ketamine's safety and effectiveness hasn't been established for patients under 16 years old.
Dexmedetomidine
Dexmedetomidine puts a patient in a sleep pattern that's similar to normal sleep. It's administered continuously into a vein throughout the procedure. Even though it makes you drowsy, you should still be able to communicate with your dental team. Since it can affect your breathing and heart rate, low doses are usually given.
Are you wondering which conscious sedation drug is right for you? Contact your dentist and ask about your options. They'll help you decide on one that best suits your needs and makes you feel completely comfortable during your appointment!
About the Practice
At Dental Wellness of Lexington, we offer exceptional, high-quality, personalized dental services you can't find anywhere else. Our highly skilled and dedicated team will always go the extra mile to ensure you receive the best treatment possible. If you suffer from dental anxiety, we offer sedation dentistry to put your mind at ease. Visit our website or call (859) 223-4644 to learn more about our services.