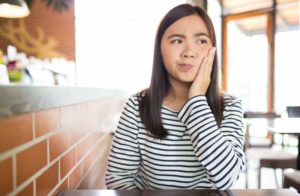 Like any other type of emergency, dental emergencies need to be handled right away by a professional if you want to get out of pain and avoid serious complications. Unfortunately, many people put off seeking the urgent dental care they need due to worries about cost. Ultimately this allows their condition to worsen and require more extensive and expensive treatments in the end. The good news is that if you have dental insurance, you can typically count on some form of coverage for emergency dental visits. Read on as we go over the basics of dental insurance coverage for emergencies.
Are Emergency Dental Exams Covered?
No matter what type of dental emergency you're experienced, whether your child has knocked out a tooth, you've woken up with a searing toothache, or your spouse cracked their tooth on a popcorn kernel, your first step should be to call your dentist right away. If you need urgent treatment, it's likely your dentist will do everything in their power to schedule you for a same-day emergency exam.
While every insurance policy is slightly different, most will cover the cost of at least one emergency exam a year. It's important that you review your coverage by speaking with your provider or going over your plan with your dental team beforehand. This way, you'll know for sure whether your emergency exam will be covered and by how much.
Does Dental Insurance Cover Emergency Dental Treatments
While your dental insurance will likely cover the cost of your emergency exam, it's important to keep in mind that this doesn't include the emergency treatments themselves. Fortunately, most services used to address dental emergencies often receive some form of insurance coverage. The level of coverage is typically broken down into three categories:
Simple treatments, like fillings and dental bonding, usually get 90% coverage or more.
Basic treatments, such as tooth extractions and gum disease treatment, are generally covered between 50-80%.
Major procedures, including dental crowns and tooth replacements, may only receive 50% coverage or less.
Avoiding Treatment Is a Costly Mistake
If you're still concerned about the cost of your emergency dental care, you may be tempted to take a "wait-and-see" approach to see if the problem gets better on its own. While this may seem like a shrewd idea at first, it's important to keep in mind that your teeth cannot repair themselves. The longer you wait to address your dental emergency, the higher the risk of the problem advancing and becoming worse. By the time you decide to finally go to the dentist, you may need a more extensive and expensive procedure than you would have had you just visited right away.
You should never postpone getting emergency dental care because of concerns about costs. Fortunately, if you have dental insurance, your dentist and their team will ensure that your benefits are maximized and your out-of-pocket expenses are as low as possible.
About the Practice
At Dental Wellness of Lexington, our team of dental professionals does everything they can to help our patients avoid dental emergencies with personalized treatments and preventive care. However, should one strike, they offer same-day emergency appointments to provide urgent dental care as quickly as possible. They will handle all the necessary dental insurance paperwork for your visit to maximize your coverage, and they offer flexible financing plans for uninsured patients. If you'd like to learn more about your coverage or the cost of dental emergencies, don't hesitate to contact them online or at (859) 223-4644.