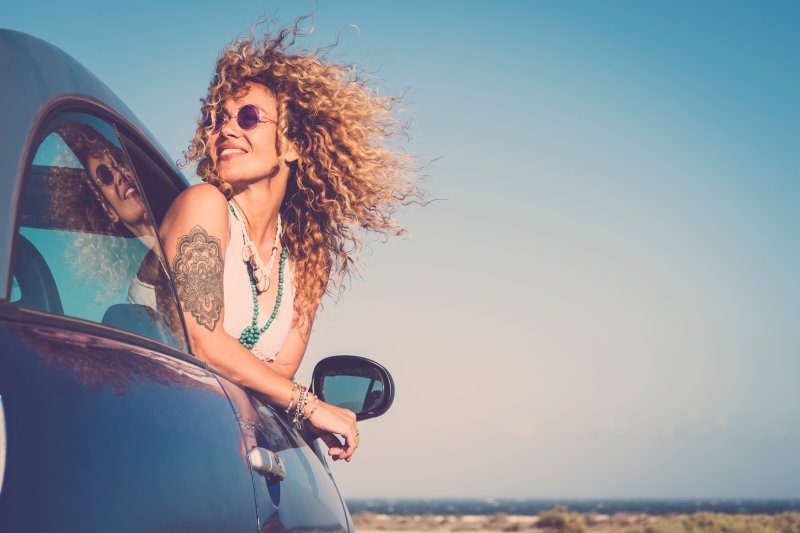 Summer is here, and you're probably excited to head out for a vacation! While you'll want to fully enjoy your fun in the sun, you also want to ensure you and your teeth are safe during your experience. The last thing you'd want is to deal with a dental emergency on your trip. But what can you do to minimize your risks of one? Read on to learn four tips to prevent dental emergencies during your summer vacation.
Tip #1: Stock Up on Healthy Summer Snacks
While many tasty treats can keep you nourished and hydrated this season, some can also be detrimental to your dental health. Not only are many of them high in sugar, but you might also eat them more frequently, increasing your risk of tooth decay. To avoid this, try stocking up on healthier food choices—such as cheese, yogurt, and fresh fruits and veggies (berries, apples, carrots, etc.). These will help you maintain a balanced diet while also promoting a stronger smile!
Tip #2: Bring a Sports Mouthguard
You might go swimming or participate in various physical activities this summer. Although these may be fun things to do, they can also raise your chances of a dental injury like a cracked or knocked-out tooth. Without protection, you can risk the need for emergency and restorative treatments, which can be costly in the long run. For this reason, be sure to wear a mouthguard to protect your pearly whites from injury.
Tip #3: Practice Proper Dental Hygiene
While it may be exciting to travel and have fun during your summer vacation, it can also be easy to neglect your oral hygiene. By keeping your teeth clean, you can significantly reduce your chances of getting a dental emergency in the future. To maintain healthy teeth, make sure to continue brushing twice a day and flossing at least once to remove food particles and plaque-causing bacteria.
Tip #4: Visit Your Dentist Beforehand
Sometimes a dental emergency happens due to a dental issue that's been worsening over time. Before going on a summer trip, schedule a checkup and cleaning with your dentist. They'll be able to monitor your oral health and provide the necessary treatment for problems they may detect. This will make you less likely to experience a toothache or other complications while on vacation.
By following these few tips, you can ensure a healthier and safer smile for when it's time to head out for summer! Speak with your dentist if you have any questions about best practices, and they'll be glad to help.
About the Author
Dr. Anthony Feck is a proud member of several groups such as the Academy of General Dentistry and the American Dental Association. He earned his dental degree from the University of Kentucky College of Dentistry and continues to seek countless hours of advanced training to improve his expertise. He offers multiple comprehensive treatments, including dental checkups/cleanings and emergency care. If you'd like to schedule an appointment before summer vacation, visit his website or call 859-223-4644.